Delhi to Haridwar taxi @ Rs 10 per km or Rs 3000 one way
Haridwar is a 240 km drive from Delhi, and you can book our Delhi to Haridwar taxi at Rs 10 per km for our Sedan car (Dzire/Etios), and
Rs 3000 taxi fare for one way
Rs 4800 taxi fare for round trip
View the complete fare chart for Delhi Haridwar cab below and feel free to call me (Mrs Jyoti) at:
Companies that show trust in Rajputana Cabs (Our clients)
CONTACT FORM:
To book our Delhi to Haridwar one side cab or for a trip, contact me (Mrs Jyoti) at:
Faq on Delhi to Haridwar taxi trip:
Q1: How far is Haridwar away from Delhi and how much time it takes to reach there?
Answer: Haridwar is 240 km drive from central Delhi, and its a 4-5 hour drive, keeping in mind that you stop on-route for some meal break. The best route to reach Haridwar from Delhi is
DL > Meerut > Khatuli > Muzaffarnagar > Roorkee > Haridwar.
Q2: What will be the all inclusive taxi fare for Delhi to Haridwar one side taxi?
Answer: Our taxi fare will be Rs 3000 with drop at any site in Haridwar, then add a Rs 300 for driver allowance, and all toll tax, state tax & any parking (if is there any) to be paid by guest, around Rs 400.
A total of Rs 3700 and discount is available.
Q3: Can you suggest me some good hotels in Haridwar?
Answer: You can book a hotel near Haridwar Railway Station or at Rishikesh road. Some good options are
Le Roi Haridwar Hotel
The Fern residency
Lakshya Hotel
Regenta Orkos
Le Grand Hotel
Radisson Blu Haridwar.
Q4: Places to visit on route to Delhi Haridwar?
Answer: The route which we take for Haridwar is Delhi > Meerut > Muzaffarnagar > Roorkee > Haridwar. On this route you can visit
Shri Baba Augharnath
Shiv Mandir Meerut
Fantasy World Water Park
Solani Park Roorkee
Crystal World Delhi Road
And also try some famous road side restaurants & dhabas like:
Bikanervala Meerut
Hukum Family Restaurant
Biggies Restaurant
Deep Punjabi Dhaba, Bhainsi
Namaste Midway, Mansurpur
Devrana
Bikano Food Court, Muzaffarnagar
Shiva Tourite Dhaba
Amd Cheetal Grand om Khatuali
Q5: Can you share the list of festivals of Haridwar?
Answer: Apart from the Kumbh Mela, that takes place every 12 years in Haridwar, there are some popular festivals like Makar Sankranti in January, Baisakhi in April, Ganga Dussehra in June, Kanwar Mela in July & August, Somwati Amavasya in July, Kartik Poornima in November & Ekadashis of every month.
About Haridwar
Plaes to see, best hotels etc of Haridwar, Uttarakhand,
1. Famous places in Haridwar
Har ki Pauri is the main attraction of Haridwar, along with all nearby ghats. Every day, you will find more than 10,000 people here attending the evening Ganga Aarti
Mansa Devi Temple is one of many famous temple in Haridwar, dediated to Mata Mansa, or Ma Mansa devi who is a roop of Shakti. The temple is at a hill & along with trekking, you can take the ropeway.
Chandi Devi Temple is also a must visit temple in Haridwar, which is also suitated on a hill. trekking & cable car is available, and this temple is dedicated to Ma Chandi.
Shantikunj Gayatri Parivar is the most famous aashram in Haridwar opened in 1971 by Pandit Shriram Sharma Acharya. Here you can book a room, take the Yoga class. visit temples & gardens inside.
Bharat Mata Temple is a unique temple dedicated to Mother India. This temples was opened in 1983 by then PM Indra Gandhi, and here you will find a huge stone built map of Indian Subcontinent.
Food at Har Ki Pauri is amazing, I personally am visiting Haridwar since the age of 5 and you must try food like Aloo Puri, mix aachar, fruit chutney and many local dishes available at restaurants just next to Har ki Pauri.
All famous temples of Haridwar
Haridwar is a holy city and apart from Mansa Devi & Chandi Devi temple, you can visit:
Bharat Mata Temle
Daksheshwar Mahadev Temple
Maya Devi temple
Vaishno Devi Temple
Shri Bilvkeshwar Mahadev Temple
Neeleshwar Mahadev Temple
Shri Chintamani Parasnath Jain Shwetambar Mandir
Plus apart from these temples, you can visit many famous aashrams of Haridwar, all non profit and the temples & gardens inside them are very beautiful.
All famous aashrams of Haridwar
Almost all the aashrams in Haridwar are non profit-social organizations and some famous ones are:
Shantikunj Gayatri Parivar
Shri Prem Nagar Ashram
Pawan Dham Aashram
Umiya Dham Ashram
Saptrishi Ashram
Mahayogi Pilot Baba Ashram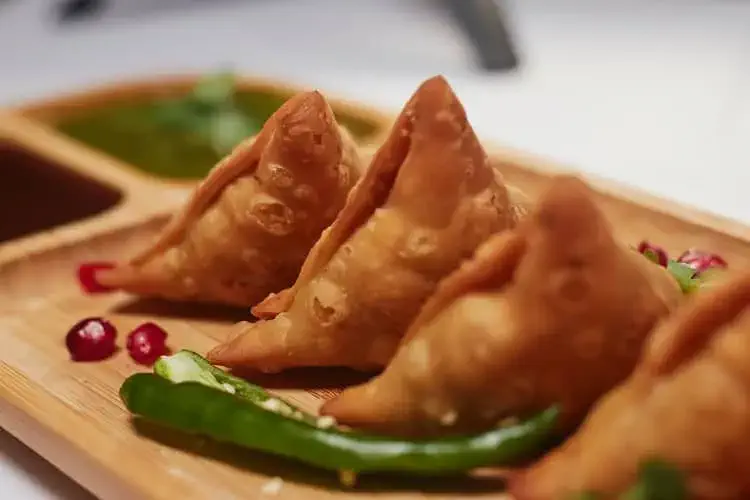 All famous restaurants in Haridwar
If you are visiting Haridwar from Delhi, then be ready to try some tasty food at:
Hoshiyarpuri. Upper road
Chotiwala Restaurant. Upper road
Chotiwala. Har ki Pauri
Khalsa Hotel, near railway station
Dosa Plaza Punjabi Tadka Restaurant
PanditJi Poori Wale, Kusha Ghat
And to know more about Places to visit in Haridwar & near Haridwar. visit our blog & Haridwar taxi service page, and feel free to call me (Jyoti) at 9953277025.
All famous places to visit near Haridwar
Haridwar is the gateway to all the beautiful towns of Uttarakhand and from here you can start your Char dham Yatra or visit:
Rajaji National Park, 15 km
Rishikesh, 27 km
Dehradun, 57 km
Mussoorie, 88 km
New Tehri, 99 km
Kanatal, 103 km
Rudraprayag, 163 km
Barkot Yamunotri, 200 km
Kedarnath Temple Gaurikund, 235 km
Gangotri, 289 km
Badrinath Temple, 316 km
Plus Haridwar is the best city to start you Char Dham Yatra, which is of 8-10 days and you can get a cab at Rs 32,000 for 9-10 days and visit:
Yamunotri dham
Gangotri dham
Kedarnath dham
Badrinath dham
Hospitals in Haridwar
If you ever need medical assistance in Haridwar, you can visit:
Metro Hospital, Haridwar township
Jaya Maxwell Hospital, Bahadrabad Bypass
Ganga Valley Hospital. Bhagwant Puram Colony
Haridwar Medicare Hospital, Jagjeetpur
And on Delhi to Haridwar route, some good hospitals are:
Chhatrapati Shivaji Subharti Hospital, Meerut
KMC Hospital, Meerut
Vardhman Hospital, Muzaffarnagar
Related Services
Like our taxi service in Delhi & Haridwar & other popular routes
Our Delhi office details: